Showing posts from:Technology
Max Tegmark: 'Machines taking control doesn't have to be a bad thing'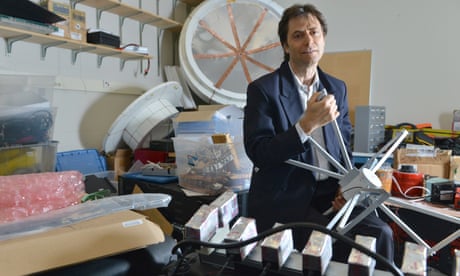 The artificial intelligence expert's new book, Life 3.0, urges us to act now to decide our future, rather than risk it being decided for us
Afew years ago the cosmologist Max Tegmark found himself weeping outside the Science Museum in South Kensington. He'd just visited an exhibition that represented the growth in human knowledge, everything from Charles Babbage's difference engine to a replica of Apollo 11. What moved him to tears wasn't the spectacle of these iconic technologies but an epiphany they prompted.
"It hit me like a brick," he recalls, "that every time we understood how something in nature worked, some aspect of ourselves, we made it obsolete. Once we understood how muscles worked we built much better muscles in the form of machines, and maybe when we understand how our brains work we'll build much better brains and become utterly obsolete."
We're in a situation where something truly dramatic might happen within decades – that's a good time to start preparing
Continue reading…Read more… #quadcopters #drones
Beechville-based AeroVision Canada mapping Irma's destruction
Devastation wrought by Hurricane Irma on the tiny, dual-island nation of Antigua and Barbuda is going to be assessed from the air next week with the help of Beechville-based AeroVision Canada and its drones. AeroVision Canada was recruited by humanitarian aid organization, GlobalMedic. A two-man team will be travelling to the island nation on a volunteer […]Read more… #quadcopters #drones
Would you want a robot to be your child's best friend?
As toys reach new levels of sophistication, how concerned should we be about our children playing with artificial buddies that appear to have feelings? The little robot on the table wakes up. Its eyes, a complex configuration of cyan dotsRead more… #quadcopters #drones